Since the outbreak of the novel coronavirus, Tsinghua University has implemented a wide range of measures to prevent and control the epidemic, and to ensure the continuation of the online education.

On January 26, the University decided to postpone the start of the 2020 Spring Semester.

On January 29, the University released a letter reminding students, faculty and staff members of the guidelines to combat and prevent the epidemic.

On February 1, Tsinghua University released the Notice to Adjust the Teaching Schedule for the Spring Semester. Tsinghua University will leverage its strength in information technology and innovation based education to offer courses online by combining Tsinghua Rain Classroom software with MOOC and other platforms.

On February 3, over 50,000 Tsinghua students, faculty, staff members and alumni representatives attended a special lecture through a live broadcast. In this lecture, President Qiu Yong and Chairperson Chen Xu elaborated on the 2019-nCoV epidemic prevention and control work of the University and the adjustment of teaching arrangements for students in the coming spring semester.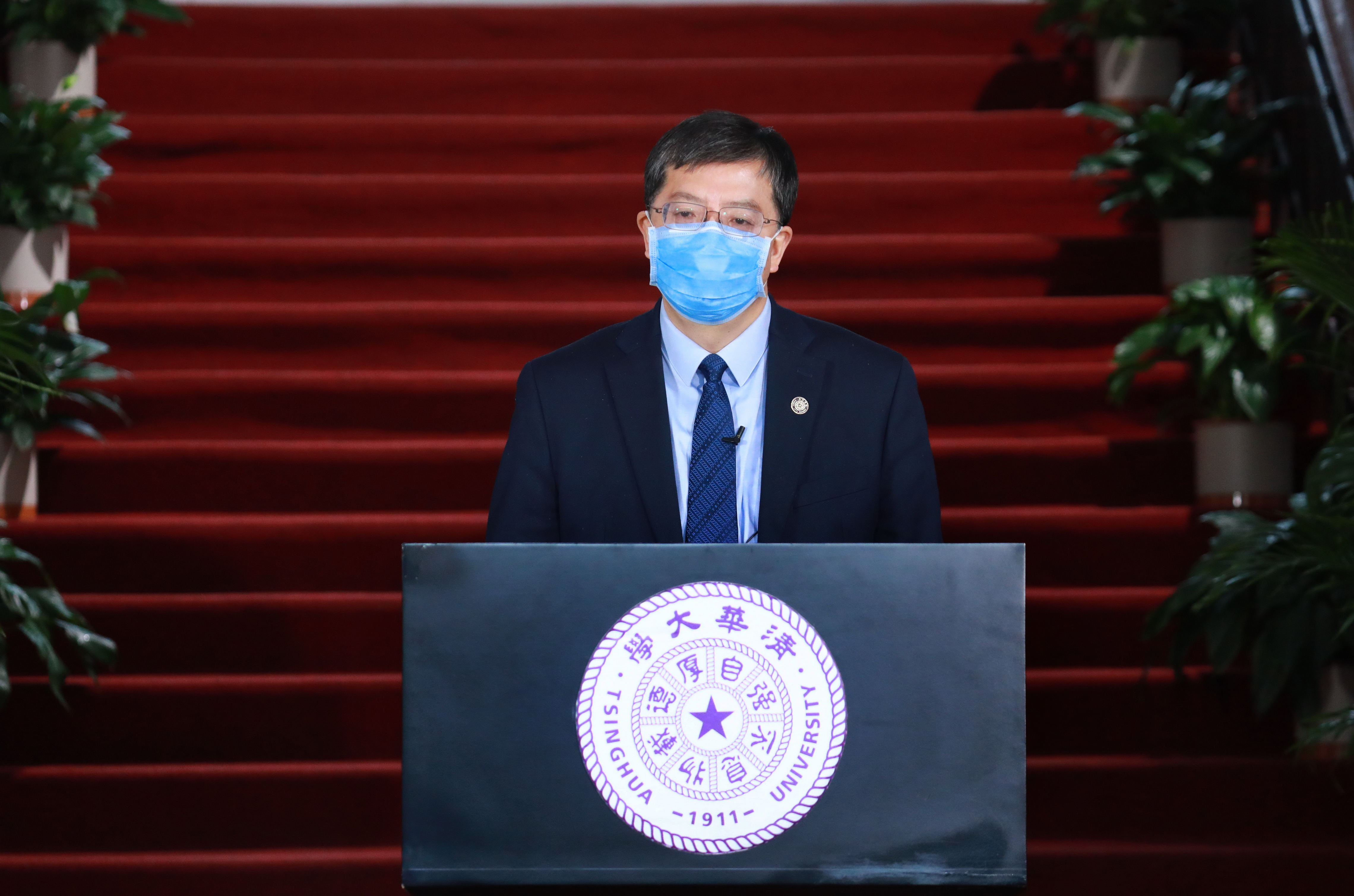 On February 17, the spring semester begins online at Tsinghua as scheduled. On the first period of that morning, 155 sessions were delivered online, involving 31 schools and departments, which marked the beginning of the new semester.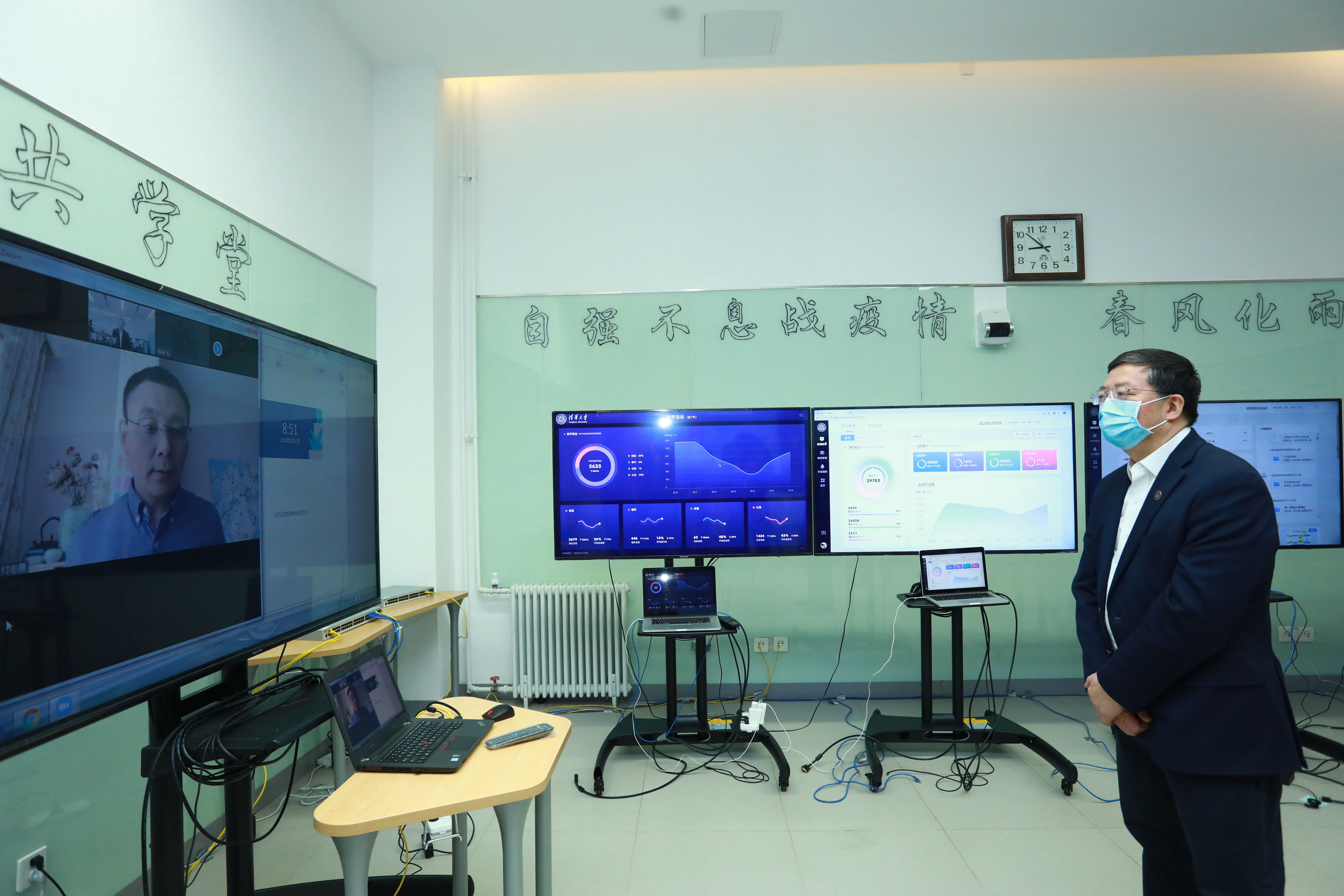 For the spring semester 2020, Tsinghua offered 4,254 course sessions in total, delivered by 2,503 faculty members to 25,561 students. Of these, 3,923 sessions are available online.

During this period, three expert teams (Online Education Steering Committee, Online Education Quality Assurance Committe, and Online Education Technology Support Committee) and one special work team (Student Support Working Group) have been set up to provide support for online teaching and learning.

"I think the system worked better than I had expected. This remote teaching may lead to more student participation since some of them may be less shy speaking online than in the classroom. The classroom is better for discussion and debate."

—William Rosoff
Professor from the School of Law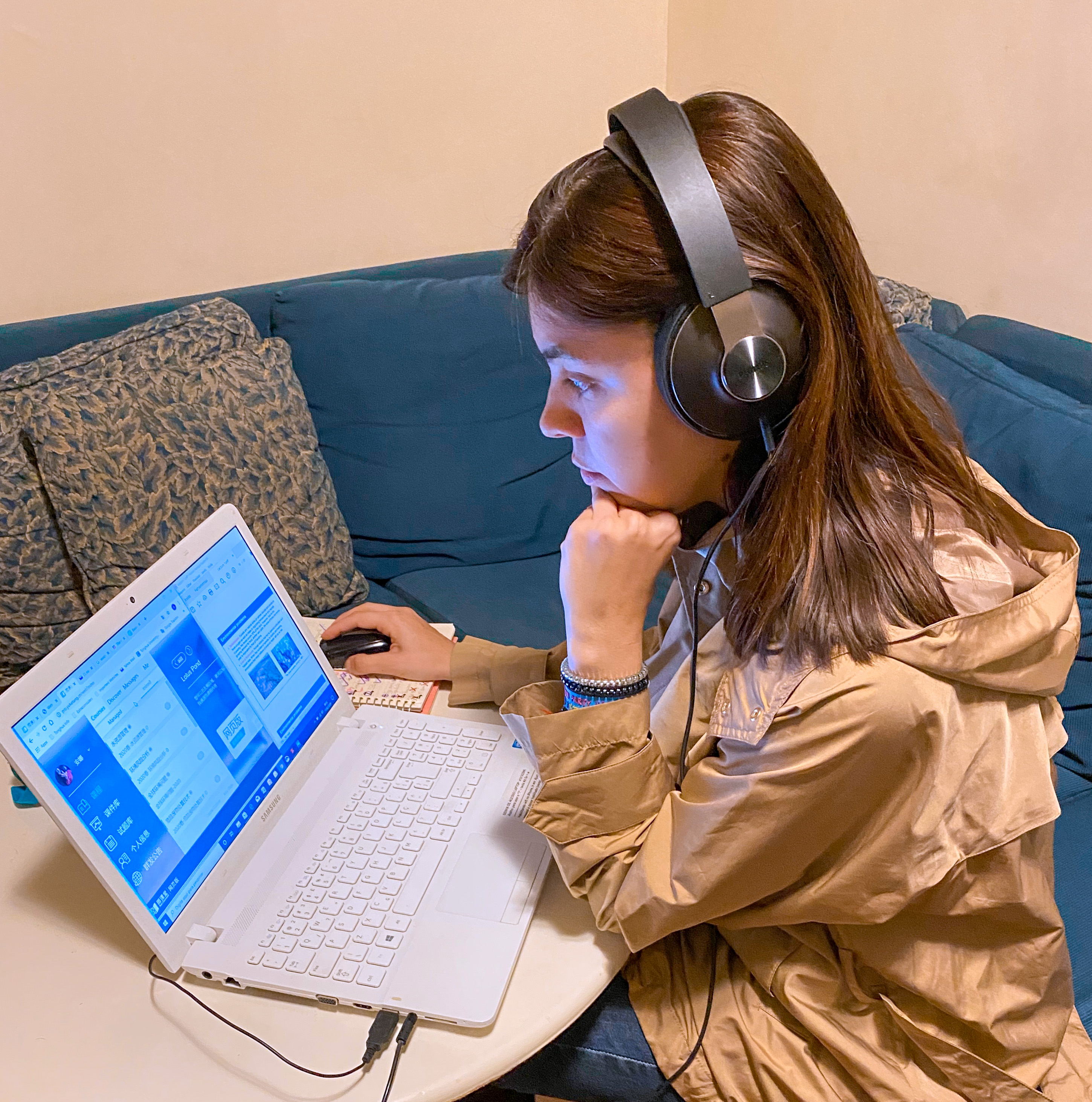 "Overall, it was a very good experience. There were students from all over the world and we could all communicate clearly. Considering the very challenging times we are passing through, this seems to be a very good solution."

—Ana Paula Perrone Kasznar
First-year graduate student from the Global Environmental Leadership Program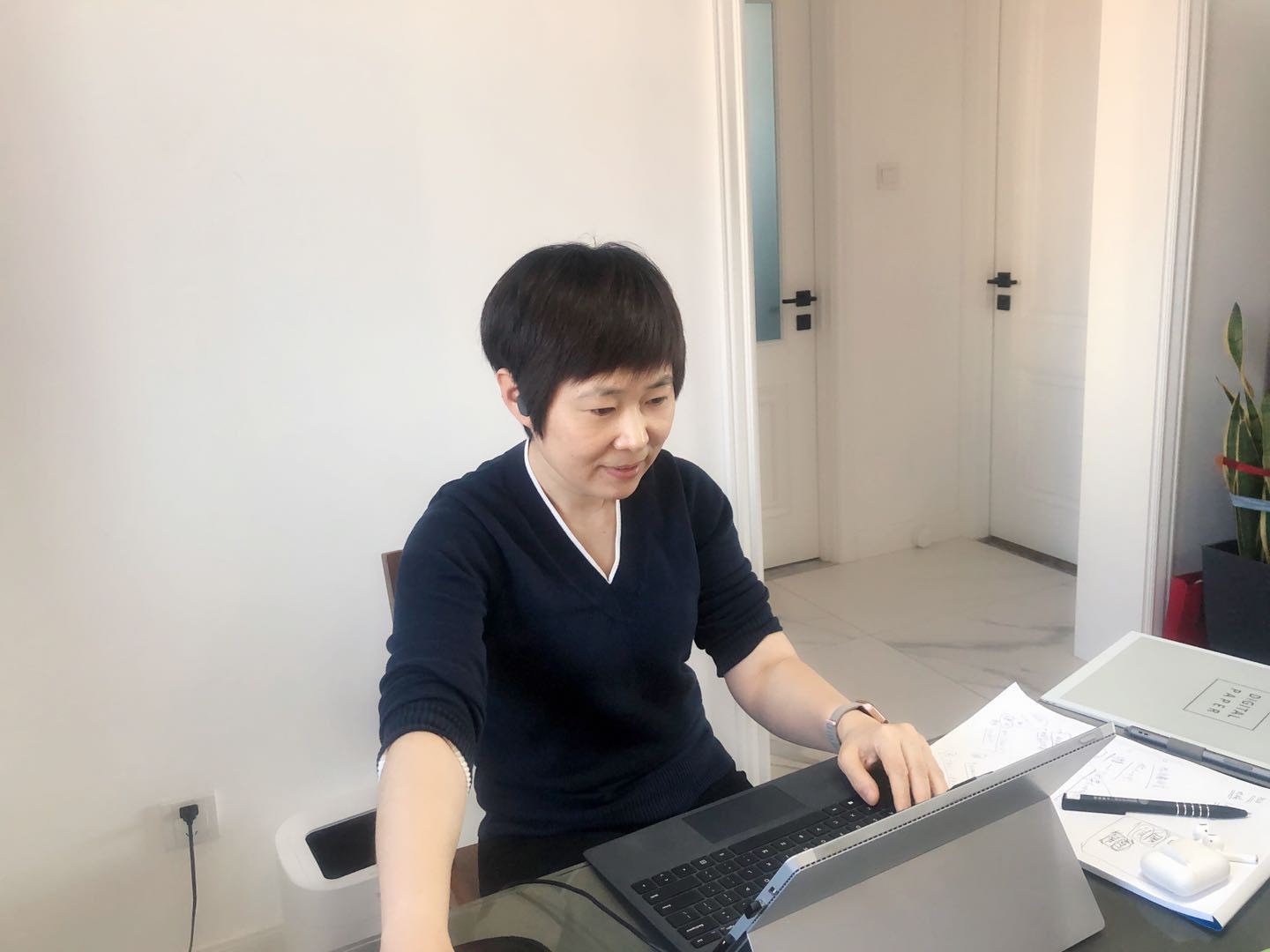 "In previous years, while I could see every student in my class, it was difficult to hear each of their voices as some were shy and didn't speak up during the first lesson. In comparison, even though I couldn't see each face at the same time in my first class this year, I could clearly hear all of their voices. On the shared chat screen, students gave timely feedback. During a voting section, statistical results spoke. Then came a few time-limited questions, some of these being single-choice, others multi-choice or subjective questions. Although I could not see everyone, interactions were no fewer than in the classroom. In the first classes of previous years, students left straight after class. In this year's first class, everyone sent kind messages in the group chat. I would like to say thank you to my students. Despite the many challenges, these live online classes are proving to be wonderful thanks to you all!"
—Wang Kun,
Associate Professor,
School of Economics and Management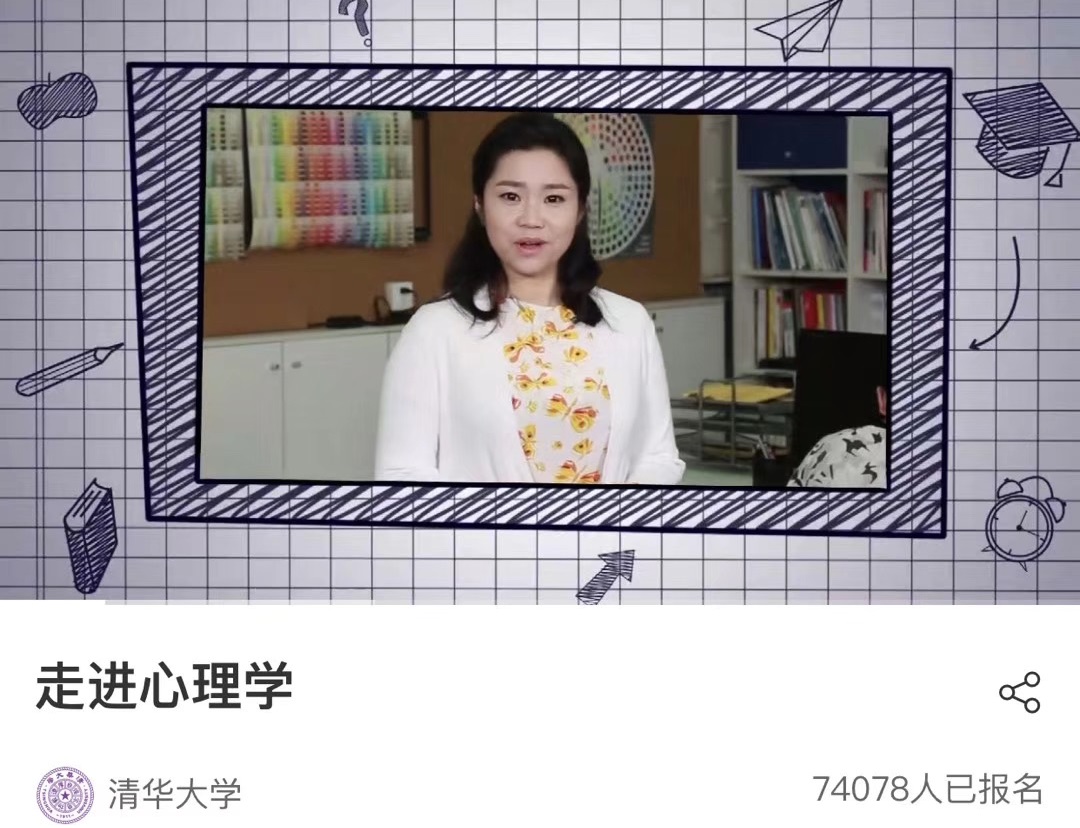 "This outbreak has physically isolated students from their professors, and from each other. As a university professor, I'm working with my colleagues and my students more closely than ever, trying to use modern technology to shorten our physical distances. With the help of Rain Classroom, an application designed to facilitate 'learner-centered' learning, we managed to overcome numerous technical barriers, and greatly redesigned our teaching curriculum to make online learning a pleasure. This huge project was launched during the Spring Festival, only 2 weeks before February 17 when the spring semester began. The teaching 'reform' is a brave effort made jointly by the administrators, faculties as well as students and is believed to be a 'revolution'. I got actively involved and worked closely with professors across various disciplines (through our common goal for adapting to online teaching and EMI teaching promptly). Since February 17, successful cases were shared and celebrated among the faculties and never have the teaching community been closer. Tsinghua, I am so proud of you!"
—Qian Jing,
Associate Professor,
School of Social Sciences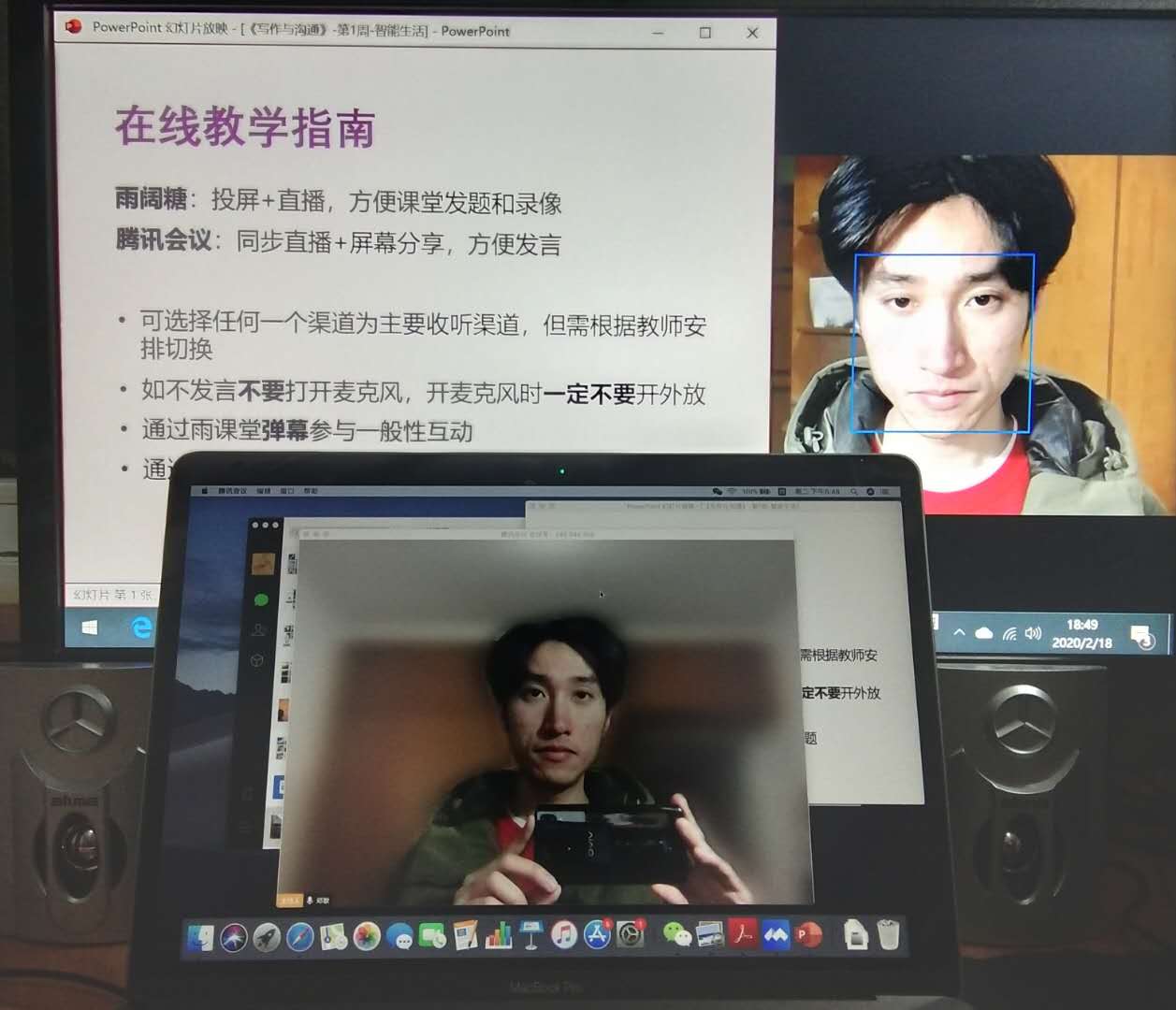 "With the release of the online teaching announcement of 'postponing the back-to-school day, and starting classes as scheduled,' I'm sure every teacher will have gone through the same process as me, with exploring the infinite possibilities of the simple and straightforward 'Rain Classroom' software. Special thanks go to the teachers from the online teaching technical support expert group and the writing center's lesson preparation group for their help and inspiration, so that we can design online courses without further worries."
—Deng Geng,
Lecturer in Writing and Communication,
School of Humanities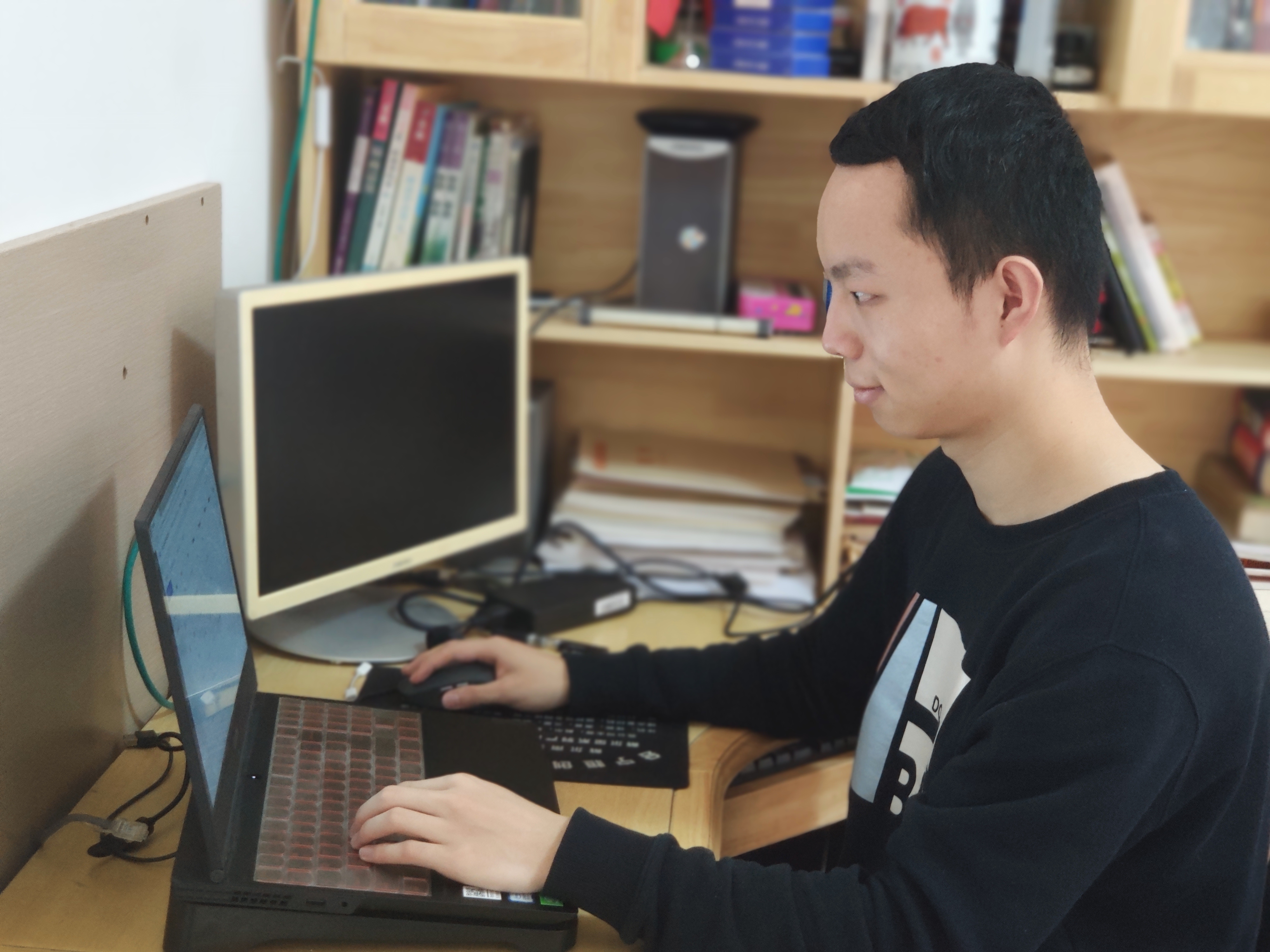 "Online teaching is a new challenge. As it is difficult to continue direct face-to-face interaction between teachers and students at this moment, the smooth development of courses and the guarantee of teaching quality all depend on careful preparation by teachers. In this class, our teacher even prepared the bell to sound at the beginning and end of the class. They interacted with students through multiple choice questions, roll call and the shared group chat screen, which played an active role in the teaching process."
—Cui Ruoyu,
first-year Ph.D. candidate,
Department of Mechanical Engineering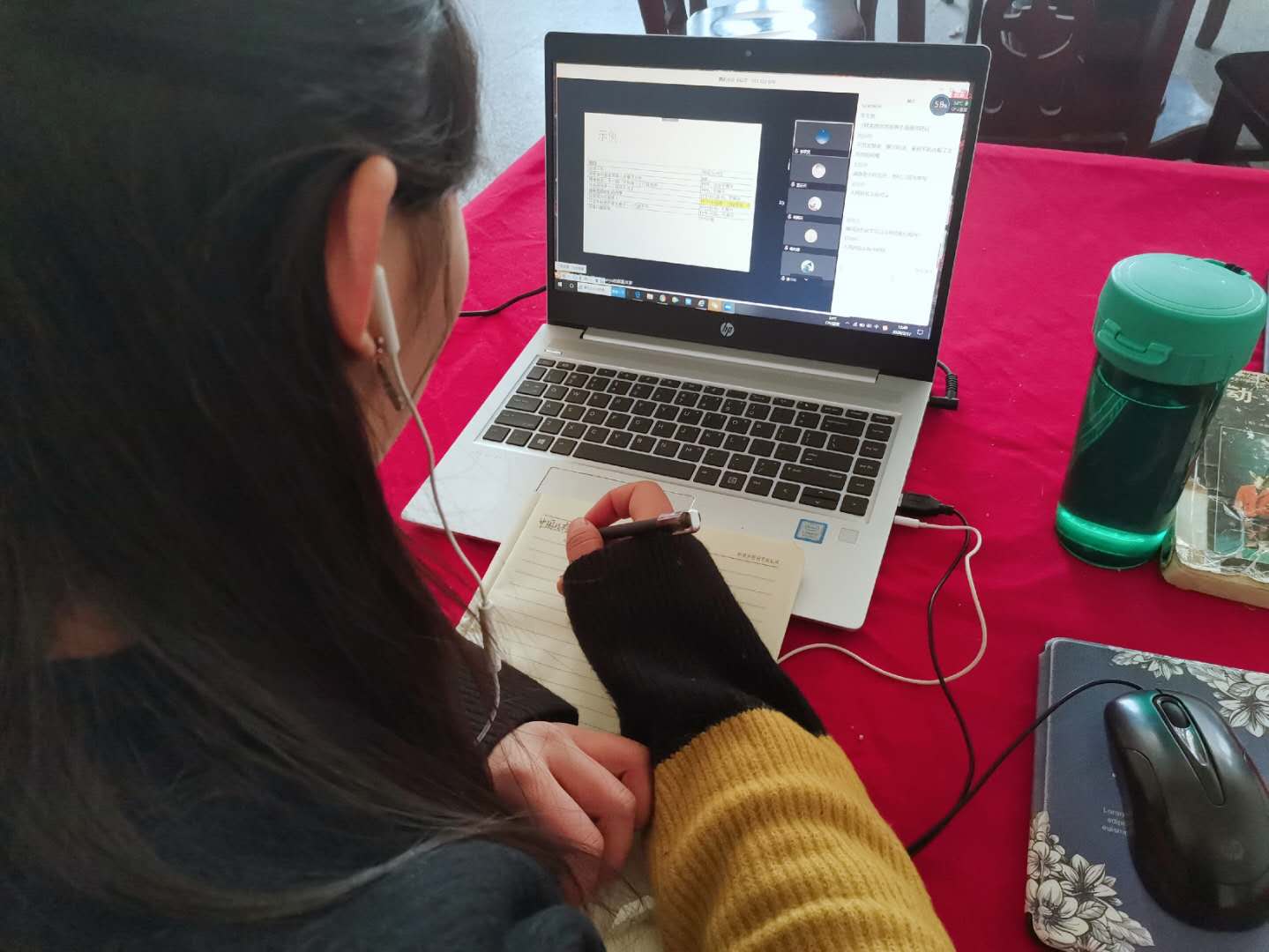 "The use of online teaching based on Rain Class is a proactive and effective measure to deal with the novel coronavirus epidemic. It can ensure the safety of students while minimizing the impact on learning. Therefore, we support online teaching. Meanwhile, online teaching has the advantage of staying at home and enjoying rich teaching resources. In particular, Tsinghua has also launched an online series of society-oriented courses, which reflects the university's social responsibility and commitment to society. We very much agree with this practice."
—Li Huanhuan,
master student from the Class of 192,
School of Marxism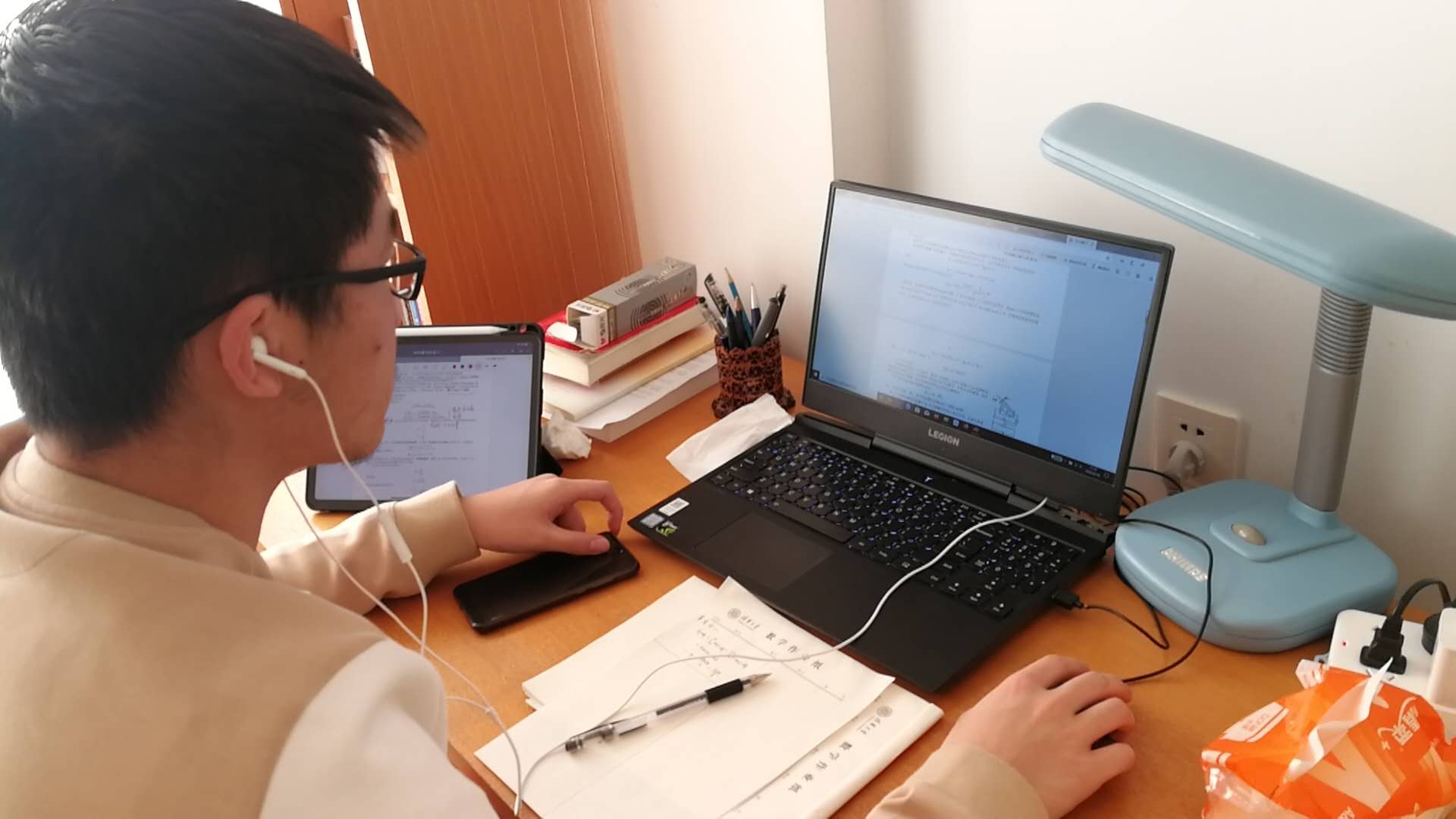 "Online classes are a brand-new experience and challenge. At 9:50 a.m. on Monday, with curiosity and a little worry, I attended an online class for the first time — Prof. Xu Zhan's Quantum Mechanics. As soon as I entered the direct broadcasting room, I heard the Tsinghua school anthem and immediately felt encouraged and motivated. During the first formal online class, I could sense it was not easy for Prof. Xu to switch back and forth between the Rain Class and Tencent Conference. At the same time, I could also see his efforts to adjust (to this new style of teaching). The form of questioning in class also reflected the level of interaction in the class."
—Guo Yida,
Sophomore,
Department of Physics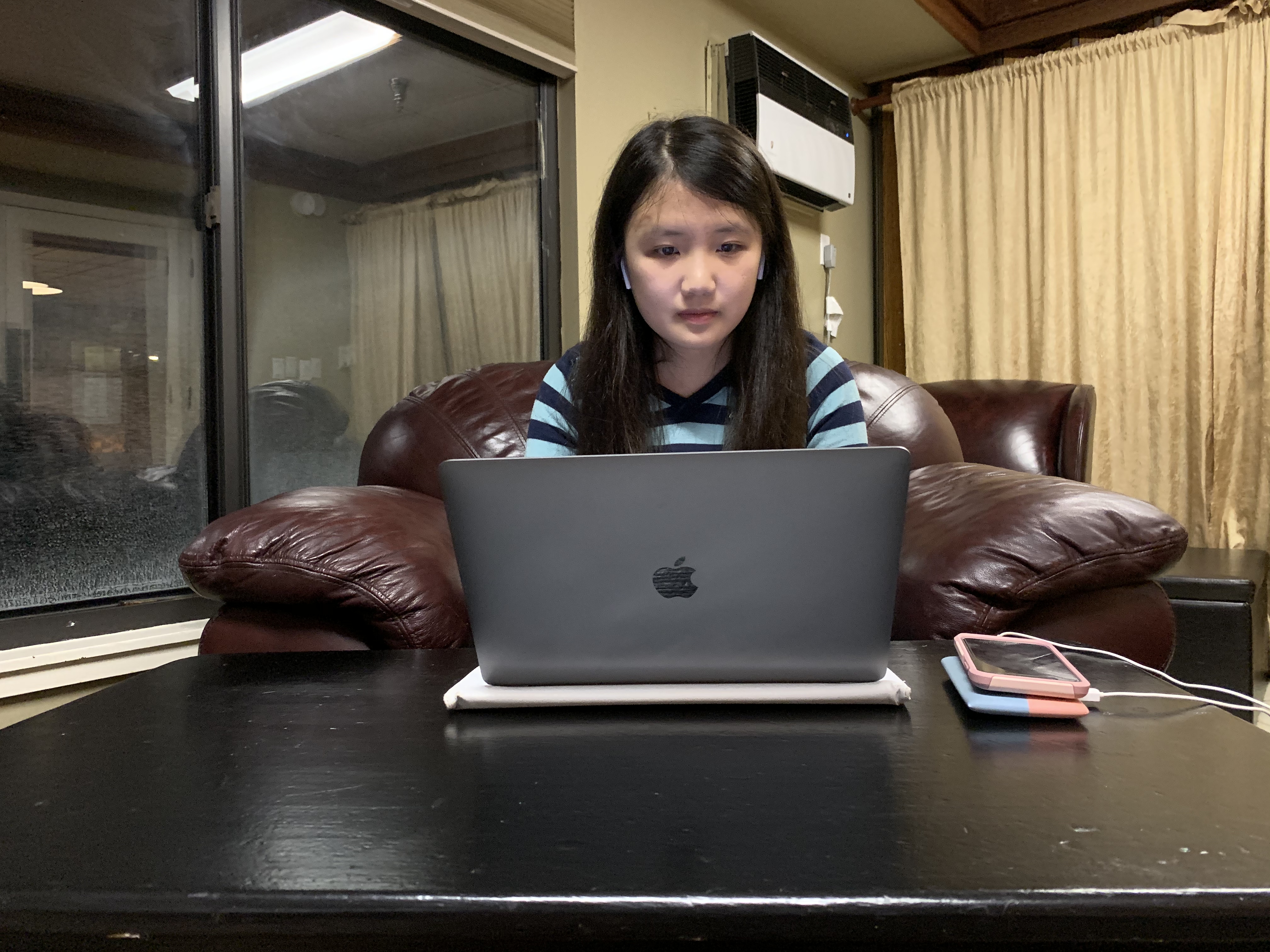 "I would definitely say that this was a unique experience and one that I would not have imagined if it weren't for the sudden epidemic of the Novel Coronavirus. Initially, I was definitely a little anxious, not knowing what to expect from taking online classes. However, after just a couple minutes of class, I immediately realized that Professor Chen had gone out of his way to make our students feel involved, as he leaves certain multiple choice and discussion questions for us to answer. In addition, if any of us have any questions, all we have to do is to type in our question into the Rain Classroom, and the system will automatically inform the teacher that a question has been raised."
—Celina Jiang,
Junior, USA,
School of Humanities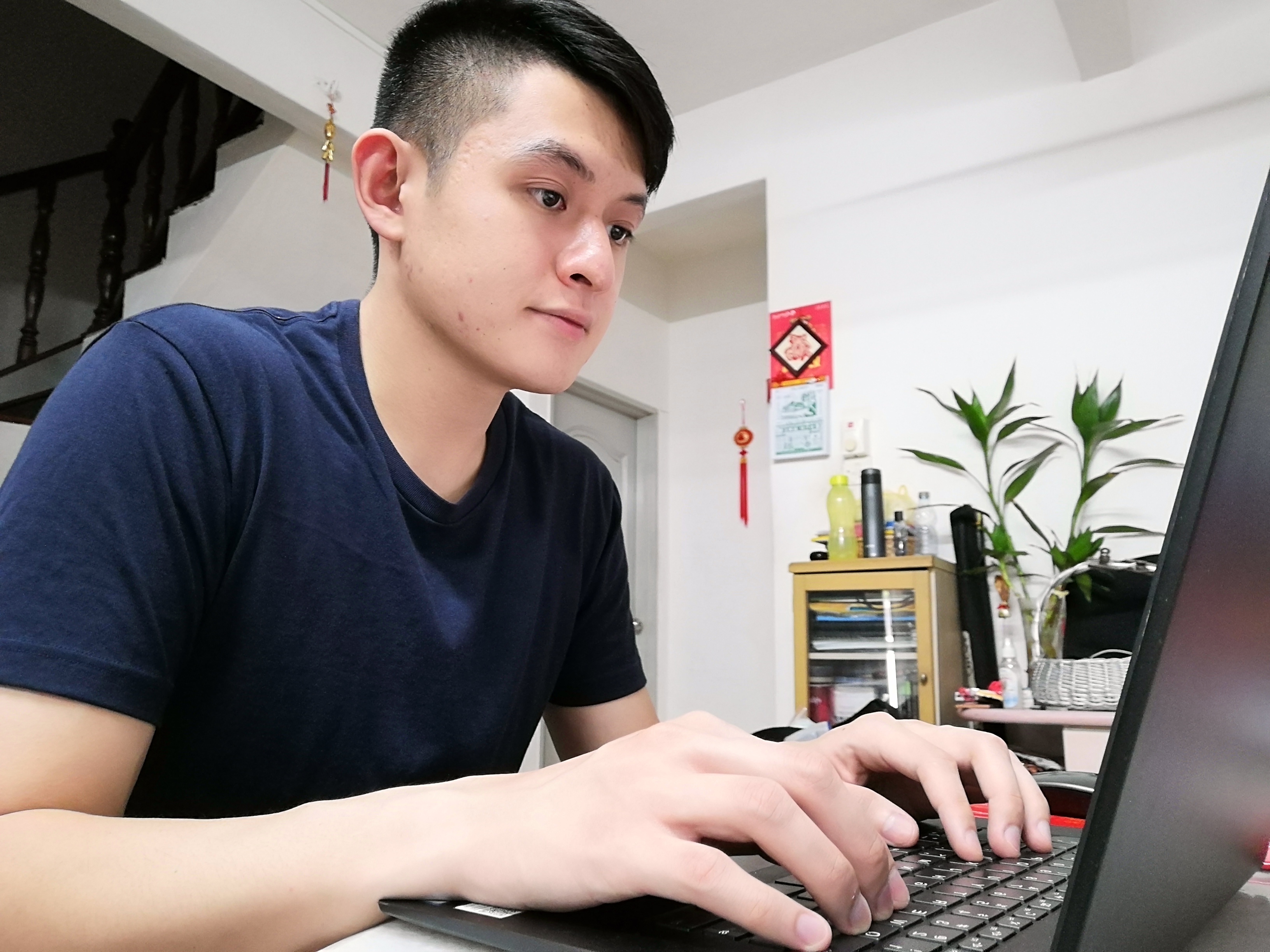 "Since the implementation of online learning method by Tsinghua University, various online platforms have been developed and put into use to ensure the smooth and effective conduct of the teaching process. Apart from that, the lecturers have also been working tirelessly and dedicatedly to provide the best possible teaching services to their students. During this special period, Tsinghua students around the world have displayed a high level of self-discipline and strong commitments towards their pursuit of academic excellence. It is hoped that the epidemic can be put under control very soon so that everyone is able to return to the campus and carry out learning activities as usual."
—Khor Wei Sheng,
Junior, Malaysia,
School of Economics and Management